Cullen & Deskford Church of Scotland
Sessions Past & Present
Click to ENLARGE image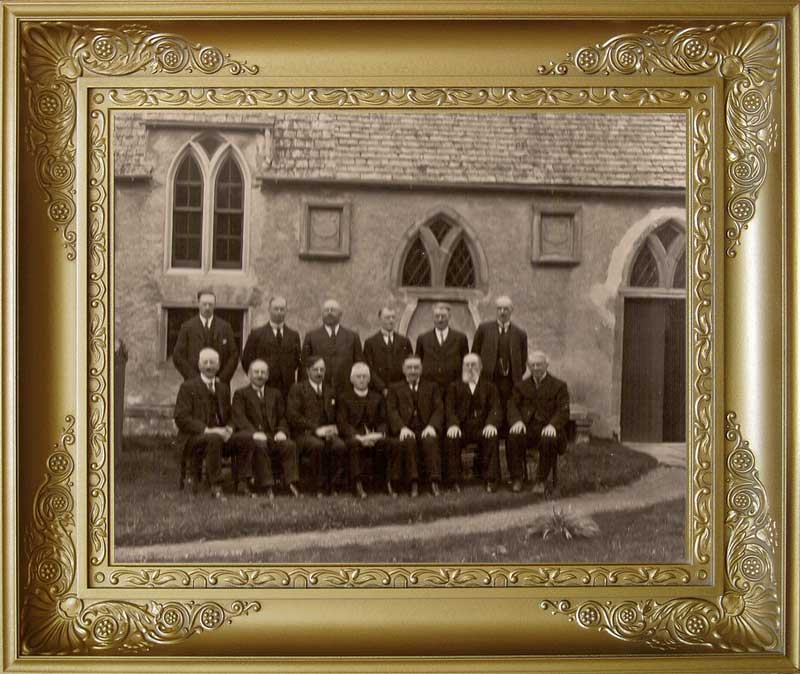 -
CULLEN KIRK SESSION APRIL 1920
Back Row Left to Right: W. Guthrie - ? McCallum - A. Mitchell - A. McLean - ?Jaffary - ? Moir
Front Row Left to righ: J. Ingram - L. Bain - D.Mckenzie - REV. W.G. Mclean - G. Robertson - J. Gardiner - J. Murray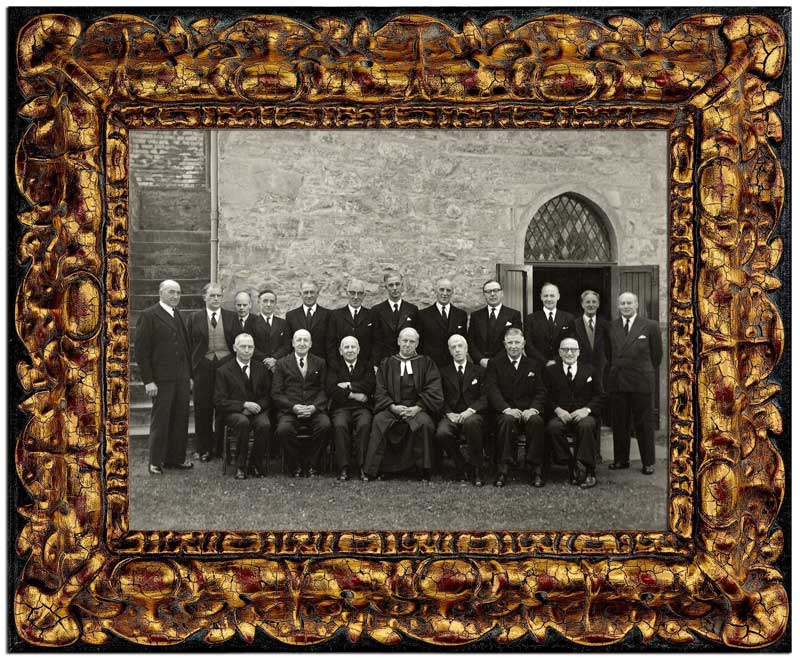 CULLEN KIRK SESSION APRIL 1962
April 1962 – Photograph of Cullen Kirk Session taken on the Occasion of the 25th Anniversary of the ordination and induction of the Re. John Guthrie to the Auld Church on 14th April 2010
Back Row Left to Right: Murray G Bruce (Sen.) – William Robertson – John F Hepburn – G.W.Mustard- James McBeattie – Peter Hardie m.a. – John W. Noble – Ian Robertson – Murray G Bruce (jun) - John Imlach – John Addison – Charles A Ritchie
Front Row Left to righ: George Ironside – Peter Mustard – L. Bain –Rev. John Guthrie – James Duigid – William Wishaw – William Jaffray.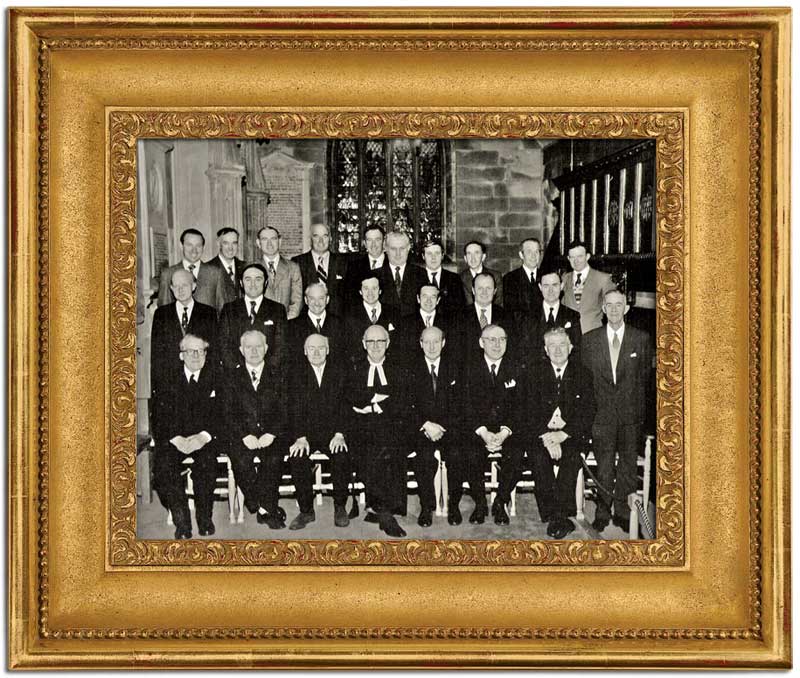 CULLEN KIRK SESSION MAY 1977
Back Row Left to Right: A. Morrrison – S.A. Munro – G.S. MacLauchlan – J. Cowie – W.J. Bain – D.V. Cook – J.Bowie – G.A. Duncan - J.Coull – J.G. Findlay
Middle Row Left to Right: J.E. Hutchison – J.K. Stewart – A.D. Reid – J. Findlay – A.R.E. Gardiner – D.J. Annand – J. Ross – W. Murdoch (standing)
Front Row Left to Right: W.S. Allison– W. Robertson – C.A. Ritchie - Rev. J.T. Guthrie – J.I. Imlach – M.G. Bruce – R.W. Young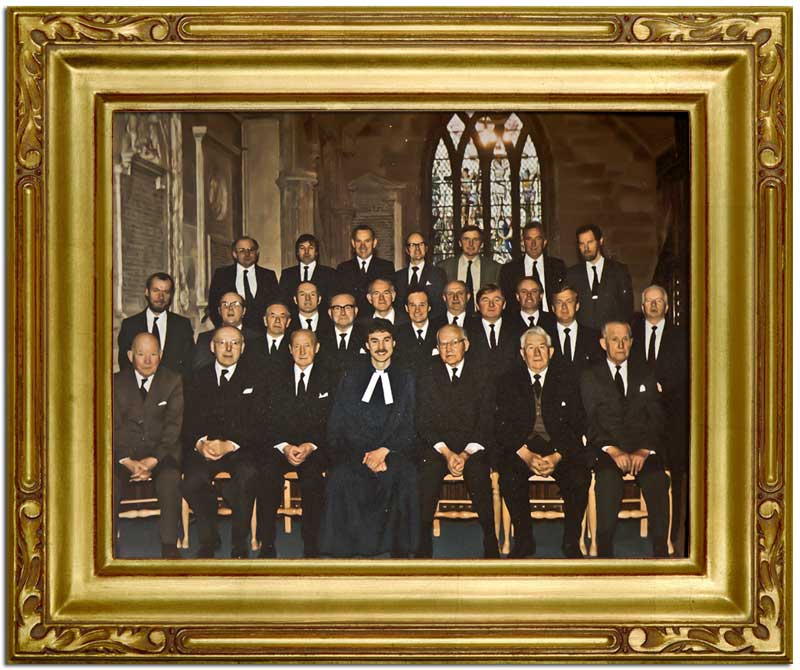 CULLEN KIRK SESSION Circa. 1987
Back Row Left to Right: Billy Davidson, Alex Bruce, Andy Morrison, Gordon Cumming, Robin Scott, Sam McBain, Gordon Mc Pherson
Middle Row Left to Right: Bob Roseweir, Danny Cook, Alex R E Gardiner,Gordon Porter, George McBain,Stewart McLachlan, James Findlay, Alex Gardiner, Leslie Mair, James Cook, Bob Furness, Alistair Muir.
Front Row Left to Right: Jim Briggs, Murray Bruce, Jack Imlach, Rev Alex McPherson, Alan Gay (Session Clerk), Bert Young, John Coull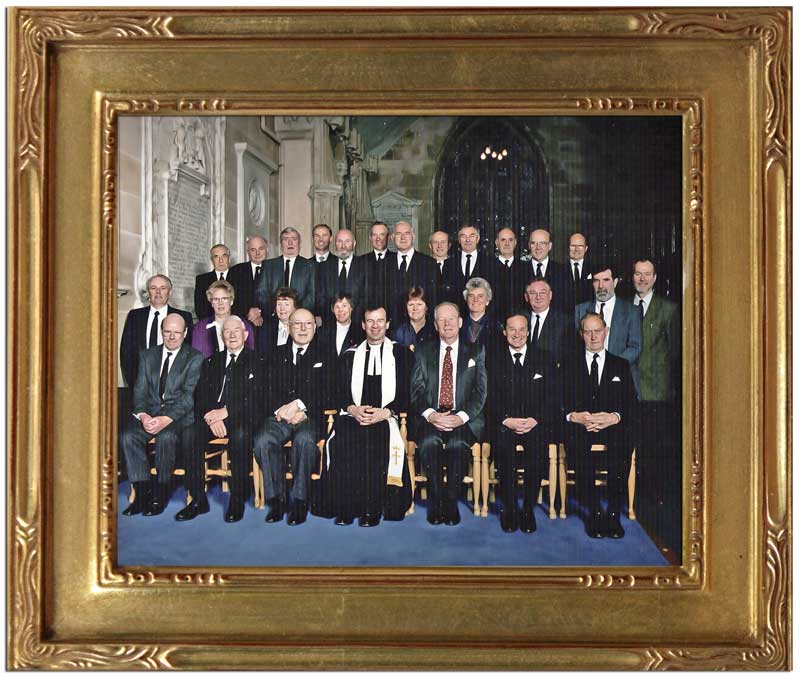 CULLEN KIRK SESSION 1998
Back Row Left to Right: A.R.E. Gardiner - W. Davidson – J. Wood – D. Currie – S.A. Souter – A. Morrison – S. McLachlan – A. Gardiner – A. Bruce – W. Taylor – D.V. Cook – G. Cumming
Middle Row Left to Right: J.R. Cook – I.M. Addison – E. Cowie– W. Bennet – I. Paterson – H. Gardiner – L. Mair – W. Whitelaw R. Roseweir
Front Row Left to Right: W.Fordyce – B. Young – M.G. Bruce – Rev. G. Melvyn Wood – Iain Bryce –J. Findlay – J. Ross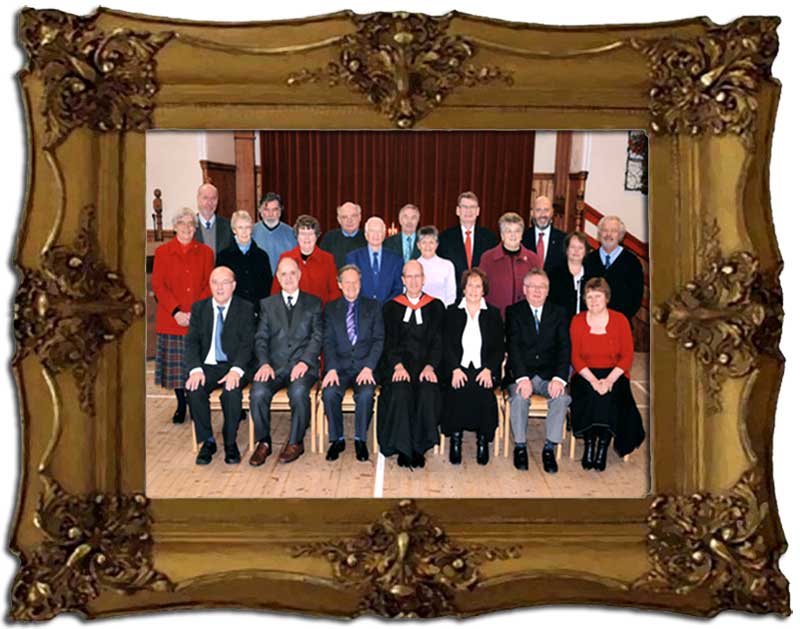 CULLEN & DESKFORD KIRK SESSION 2009
Back Row Left to Right: R. Roseweir – W. Whitelaw – W. Davidson – A. Bruce – G. McNeill – M. Watt – J. Mills
Middle Row Left to Right: H. Gardiner – M. Stewart – E. Cowie – A. Muir – V. Reid – B. Wood – M. Legge
Front Row Left to Right: D.V. Cook – W. Taylor – J. Findlay – Rev. Dr John Oswald – S. Sellar – L. Mair – I. Paterson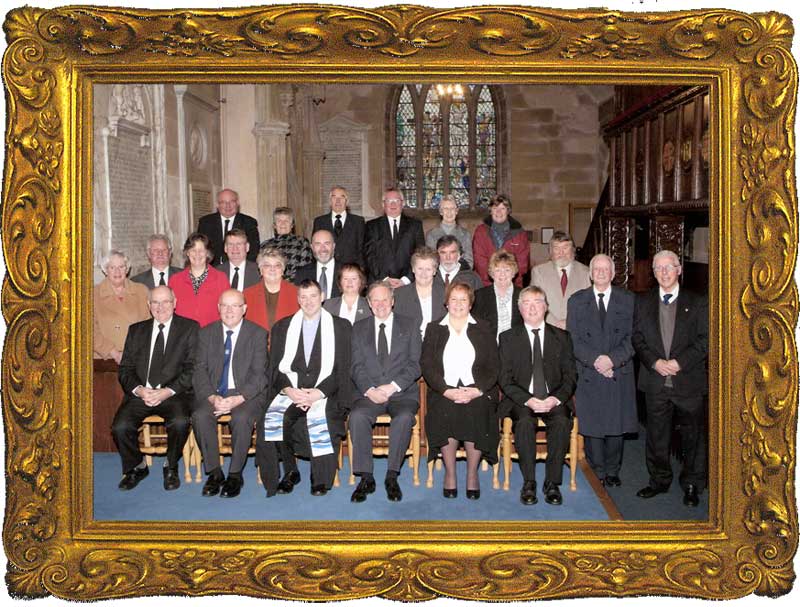 CULLEN & DESKFORD KIRK SESSION 2013
Back Row Left to Right: Bill Davidson - Vera Reid - Alex Bruce - Leslie Mair - Mabel Stewart - Anne McLaren.
Third Row Left to Right: Alexander Christie - Gordon McNeill - Malcolm Watt - Willie Whitelaw - John Aitken
Second Row Left to Right: Isobel Paterson - Sheila Donn - Brenda Wood - Moira Legge - Elizabeth McIntyre - Helen Mackie - Alistair Muir - Edward Mitchell
Front Row Left to Right: James Stewar - Danny Cook - Rev. Douglas Stevenson - James Findlay - Sheila Sellar - Bruce McLaren